1 décembre 2014
1
01
/

12
/

décembre
/

2014
15:14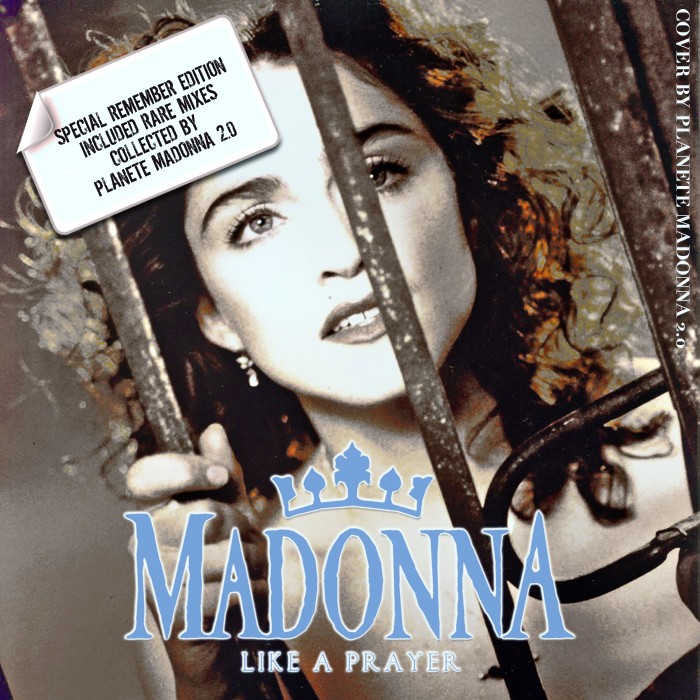 Voici une collection de remixes de Like A Prayer pour certains rares, et d'autres mixes de singles de l'album. Tout les titres sont collectés et remasterisés par mes soins. En bonus un remix de Like A Prayer réalisé par mes soins.
Like A Prayer est un des titres les plus marquants de la carrière de Madonna. Un message de tolérence. Bonne écoute à tous !
Here is a

collection of

remixes of

Like A Prayer

for some

rare

mixes

and other

singles from the album

.

All

titles

are collected and

remastered

by me.

A bonus

remix

of

Like

A Prayer

made by me

.



Like A Prayer

is one of the

greatest hits

of the career of

Madonna

.

A message

of

tolerance

.

Good listening

to all !
01 Act Of Contrition.mp3
02 Like A Prayer (Act Of Contrition Remix).mp3
03 Like A Prayer (Brucken Prays for the World).mp3
04 Supernatural (Unreleased).mp3
05 Like A Prayer (God's Pray The Devil Mix by Planete Madonna 2,0).mp3
06 Like A Prayer [12_ Club Version].mp3
07 Express Yourself (Non-Stop Express Mix).mp3
08 Like A Prayer (Unreleased Shep's Mix #1).mp3
09 Like A Prayer (Unreleased Shep's Mix #2 aka Early 12'' Mix).mp3
10 Keep It Together (12'' Mix).mp3
11 Like A Prayer (Churchapella Mix).mp3
12 Like A Prayer (Dub Beats).mp3
13 Cherish (Extended Version).mp3
14 Like A Prayer (12_ Extended Remix).mp3
15 Like A Prayer (12_ Dance Mix).mp3
16 Express Yourself (Local Mix).mp3